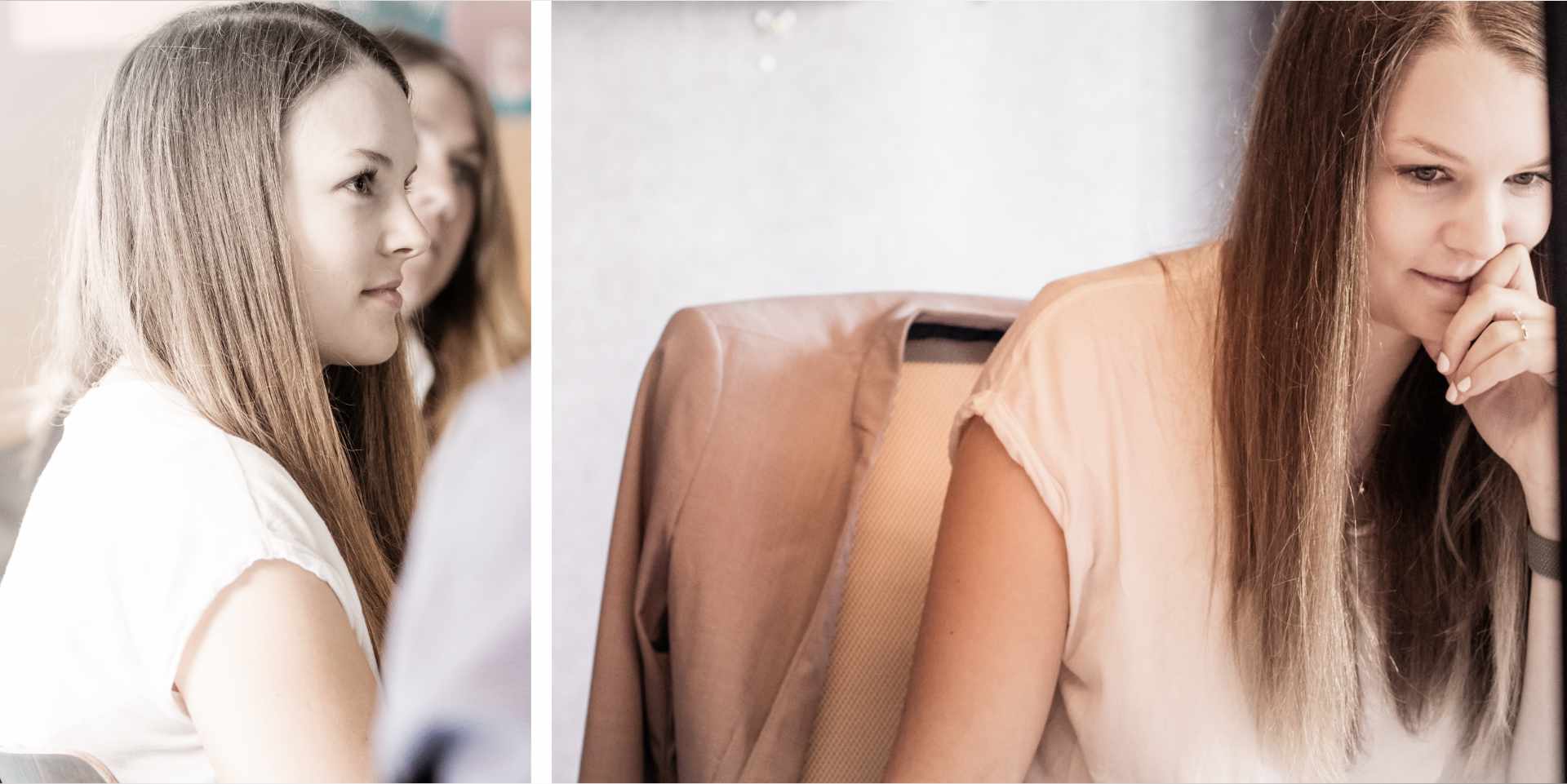 Mastering the art of project transparency
1. Plant the seed early!
When roadblocks emerge, the first instinct is often to avoid or downplay the issue. This is due to fear—fear of appearing incapable, fear of repercussions, or fear of disrupting a seemingly smooth-running project. However, this approach can lead to fostering problems that could eventually derail a project entirely.
Risk reporting is not an admission of failure, but rather an opportunity for collective problem-solving. It's a chance to bring challenges into the open, where they can be addressed with the collective experience of the team, management, or even the whole organization.
Create an environment in which risk are not only reported. Encourage your team to think beyond the pure risk statement and actively think and present possible solutions. Adopting this mentality can be transformative. It ensures that potential issues are not swept under the rug, but instead, are addressed head-on. This not only minimizes the risks associated with these issues but also provides valuable learning opportunities for everyone involved.
Encourage team members to speak up about their concerns without fear of blame or punishment. Trust and psychological safety within the project team are the cornerstones of success and transparency. Reiterate that the primary goal is not to point fingers, but to find solutions and grow from the experience.
2. Make it part of your onboarding!
Effective onboarding establishes a foundation of shared understanding and communication within the team, which helps to ensure that everyone is aligned and working towards the same goals.
When new team members join, they need to be equipped with the knowledge and tools necessary to contribute effectively and understand the project's context. Begin by providing a comprehensive overview of the project's goals, objectives, and stakeholders. This creates a clear understanding of the project's purpose and the role of each team member in achieving it.
Encourage an open culture from the very start. Empower new team members to ask questions, share concerns, and seek assistance when needed. This promotes a sense of belonging, ensuring they feel comfortable contributing to discussions and escalating any issues that may arise.
Next, introduce your new team members to the project management tools, communication channels, and documentation standards.
3. Choose your tools wisely!
The right tools can make the difference between a foggy project path and a crystal-clear journey to success. Your aim should be to maximize collaboration for your project team and all stakeholders.
They provide the much-needed visibility into the project's progress, helping you monitor tasks, track time, manage resources, and much more. This clear insight into the project's dynamics allows for informed decision-making and efficient problem-solving, both of which are vital for a successful project.
Beyond providing visibility, the right tools can also significantly enhance collaboration within your team. With features like shared calendars, task assignments, real-time updates, and communication platforms, these tools ensure that everyone is on the same page. They create a shared understanding of the project's status and the team's responsibilities, which is crucial in avoiding confusion and fostering a harmonious working environment.
This unity can significantly enhance the team's efficiency and productivity, propelling your project forward with full visibility and a shared sense of purpose.
Don´t forget: This is not just an issue within your project team, also external stakeholders like suppliers or service providers should also be enabled to collaborate.
4. Walk the talk!
Put your words into action with a common shared standard promotes consistency, sharing, planning, accountability, and future work. In this way, it is ensured that everyone has access to the same information and understands their responsibilities.
This step often comes with a lot of trouble regarding access rights, data security and overall alignment efforts. It's one thing to establish a collaboration tool, but it is the needed next level to keep your documents updated and access rights confirmed.
If you keep your data updated your team will start to trust your transparency. If your data does not reflect the project reality, e. g. organizational charts, important templates, usage, and trust will decrease, and blame will arise.
5. Define clear processes!
Defined management processes like change or risk management are essential for project transparency. All stakeholders can be confident that any changes to the project are properly assessed, documented, approved, and communicated.
Well-defined processes can help your project to achieve maximum efficiency. Especially risk management is often underestimated. If risks are communicated and monitored early, efficient measures can be installed quickly. Acting proactively rather than reactively offers the potential to reduce both the possibility of a risk occurring and its potential impact.
Finally, stay a bit flexible! Easier said than done, but throughout a project change and need for adjustments are inevitable. Stay the course, but be prepared to fine-tune for the sake of the project success. If you don't, people will perceive you as an obstacle rather than a valuable contribution.