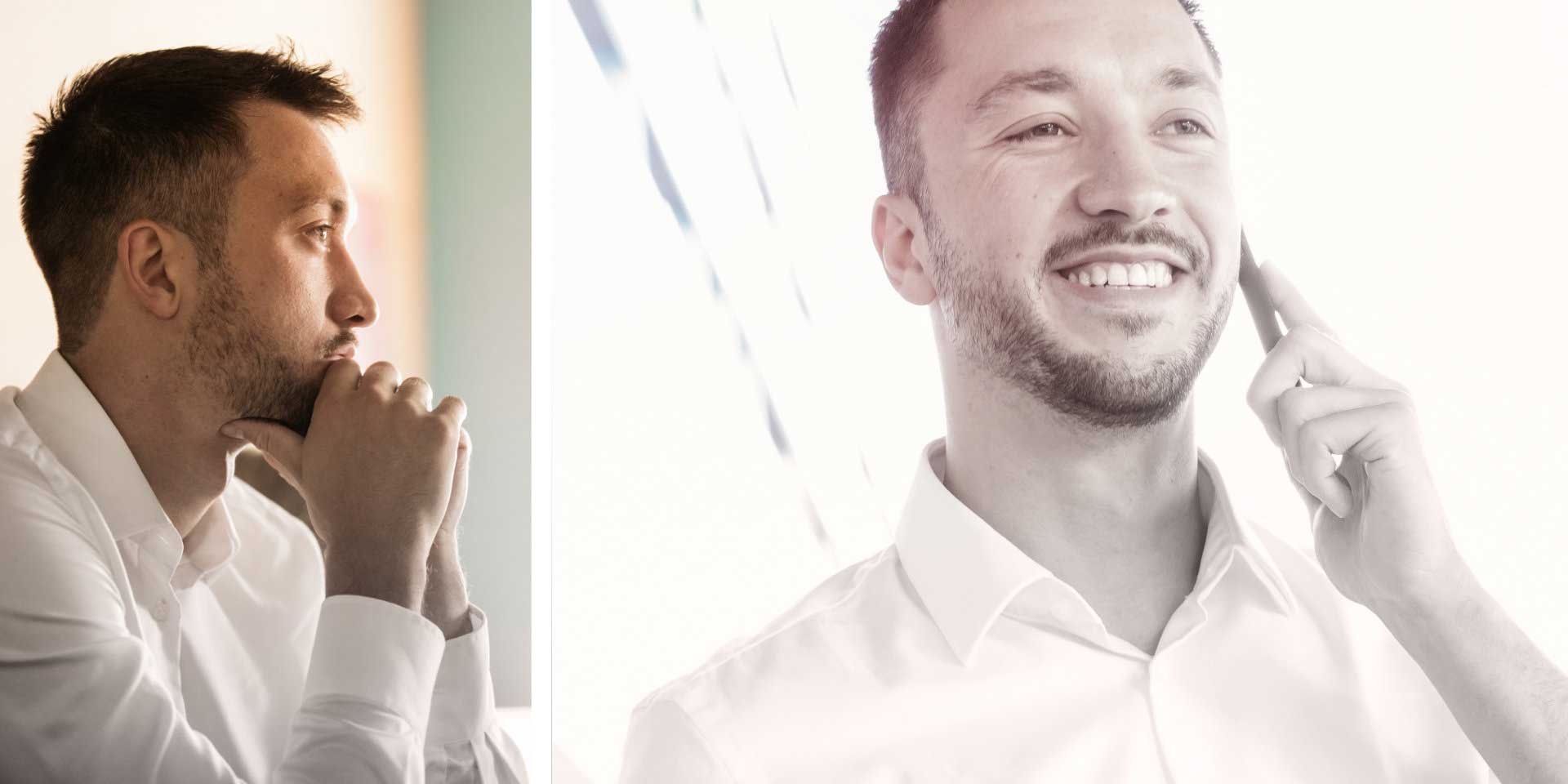 Interview with our dual student Maximilian
The first month in the new job is over, how are you doing?

Great! The job is challenging and demanding, and it's really fun.Despite Corona I can work on site under the Corona protection measures. This is really a big advantage, otherwise I wouldn't have been able to do tasks like SharePoint. This also makes it easier for me to get into the topics because my colleagues take me everywhere and into the topics.

What was your highlight?

That's hard to say, I think the trip and the event in Berlin. I got to see something different and got out of town. There I was able to observe how a digital event works, to operate cameras directly, to support the set-up and dismantling and to act as an interface between the moderator and the control room for the first time. In the evening, we had pizza to recover from the stressful day.

What has been the biggest challenge so far?

During a live event, a fire alarm was turned on, which was a completely new situation for the whole team. A colleague had burned potatoes in the microwave and the event had to be paused. That was a bit of a shock at that moment. Another challenge was that I had to create a SharePoint page for an event, and I had never done that before. At that moment I thought, how am I going to do this? I don't know how to program. In the end, however, it was much easier than I thought and didn't have that much to do with programming. My questions were also clarified by my colleagues within a very short time.

What expectations did you have, and did they work out?

My expectation was to experience a lot of new things and to gain insight into the various areas very quickly. I was absolutely surprised how quickly I was involved and integrated into the team. I also thought that many digital events would mean a lot of stress, but the work is fun every day and for me it doesn't feel like work at all.

How do you like Sidekick?

What I find impressive is that the core team at Sidekick is in close contact, even though each member has other projects. Overall, the company and the interaction are very family-like. I was already impressed by the first coffee round. I was able to have very relaxed and open conversations right away.

What are you looking forward to in the next few months?

First of all, I'm looking forward to the start of university, but I think it's a pity that it can only take place online for the time being. Very excited to see how it works and who my fellow students are. I am also looking forward to getting to know the theoretical background in addition to the practice. Next month will also be the first event organized under my responsibility. I am looking forward to it, if it worked out successfully and I passed the acid test. In general, I can say that I am happy to work with the team, because the spirit is just great.

Your overall conclusion?

The impression is absolutely positive and the very good impression from the job interview has definitely been confirmed. I am curious to see how the projects and Sidekick will develop as a company.